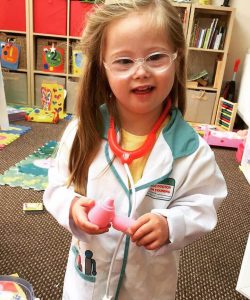 We provide specialist support packages for your school or setting. We deliver specialist education to children in the North East Area and support families and professionals with training.
We work with schools to achieve the best outcomes for pupils with special educational needs and to meet the personal development, behaviour and welfare needs of many children with Down syndrome.
Our training packages explore Down syndrome and the impact it has on children's learning and achievements and evaluate present practice, reflecting on a range of practical strategies for classroom and whole school implementation.
Down to Earth SEN training also offers bespoke individual support, consultation sessions, training and information to parents, families and other professionals.